Napa bridal shower favors you will love! Here are some amazing bridal shower favors for a Napa theme bridal shower. Find easy, unique and fun bridal shower favor ideas that your guests will love to take home. Take a look at some of the best Napa bridal shower party favor ideas.
---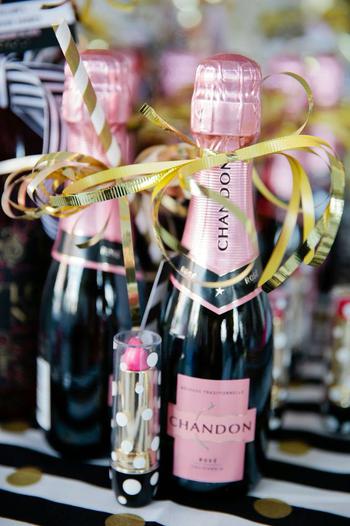 Sparkling Wine And Lipstick Favor
Mini bottle of sparking wine with lipstick tied to it – so cute. more about Sparkling Wine And Lipstick Favor
---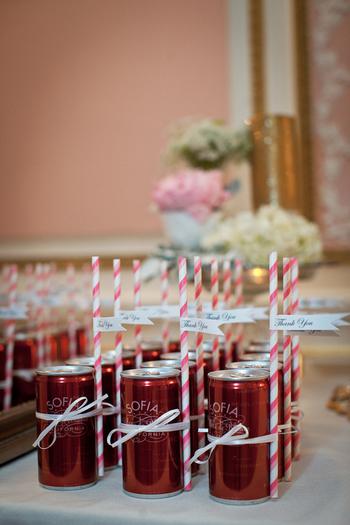 Sofia wine cans tied with cute ribbon and paper straw. more about Wine Bridal Shower Favor
---
Napa isn't all about wine – hand out mini olive oil bottles with a cute tag to your guests. more about Olive Oil Favors
---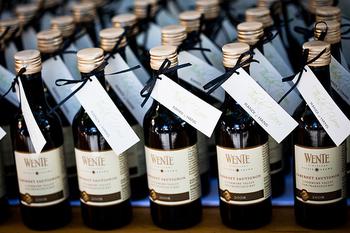 Mini wine bottles with tag and ribbon – cute and easy. more about Mini Wine Bottles
---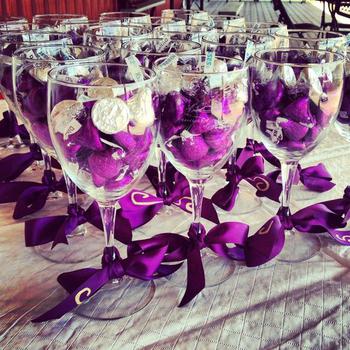 Wine glass filled with Hershey Kiss candies. more about Wine Glass And Candy
---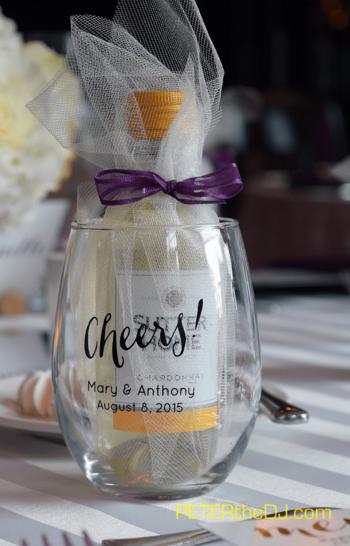 Napa Bridal Shower Favor Idea
Steamless wine glass with mini bottle of wine wrapped in tulle. more about Napa Bridal Shower Favor Idea
---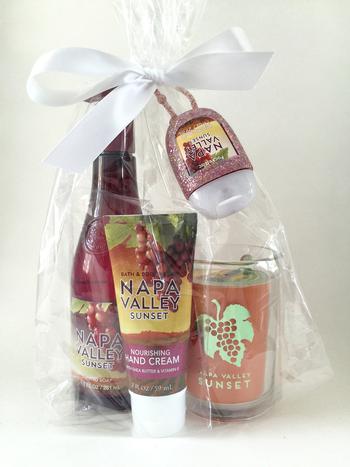 In a cello bag add Napa Valley lotion – hand soap – candy and hand sanitizer.. more about Napa Valley Favor Idea
I hope that you found some great Napa bridal shower favor ideas. As you can see there are plenty of DIY ideas as well as cheap, inexpensive and elegant ideas that your bridal party and guests will love. From mason jars to soap to candles to nail polish to champagne and more. If you need more ideas head over to Pinterest for a variety of bridal shower theme ideas. No matter what bridal shower favor idea you choose I hope that your day is fun and your bridal shower and wedding day are amazing.